Looking for the perfect white uniform shirt to complete your professional look? Look no further! This article will provide you with a list of 25 beautiful and high-end white uniform shirts that are sure to make you feel and look confident. Whether it's for work, a special event, or a night out on the town, these qualities, crisp white shirts will keep you looking sharp.
>>> See more: The Best Brands For Those Who Want To Buy A Company Uniform & Uniform Color Trends
What is the meaning of white?
White is one of the most universally recognized colors, with associations of purity, cleanliness, and peace. It's a color that has been used in clothing to express sophistication, elegance, and class. White uniforms have long been popular choices for professional attire, but lately high-end white uniform shirts have been gaining traction. These stylish garments are perfect for professionals who want to make an impact without sacrificing their sense of style.
From sharp collars to fitted cuffs, these fashionable yet functional pieces can help you stand out from the crowd while still looking polished and professional. Whether you're a doctor, banker, or salesperson looking for something modern and stylish to wear, take a look at our selection of 25 beautiful and professional high-end white uniform shirts – perfect for any occasion!
Some of the hottest white uniforms today
White uniforms have become increasingly popular among professional service businesses in recent years, and for good reason! Not only do white uniforms present a clean, crisp look that clients find inviting and reassuring, but they can also be incredibly stylish. Here are some of the hottest white uniforms on the market today – designed to help you create a sophisticated and professional look.
White shirt for office uniform 
Are you looking to give your office a more professional look? A white shirt for the office uniform is a great way to do just that. White uniforms are classic, and timeless and look crisp and clean in any environment. Plus, they are incredibly versatile and can easily be dressed up or down depending on the occasion.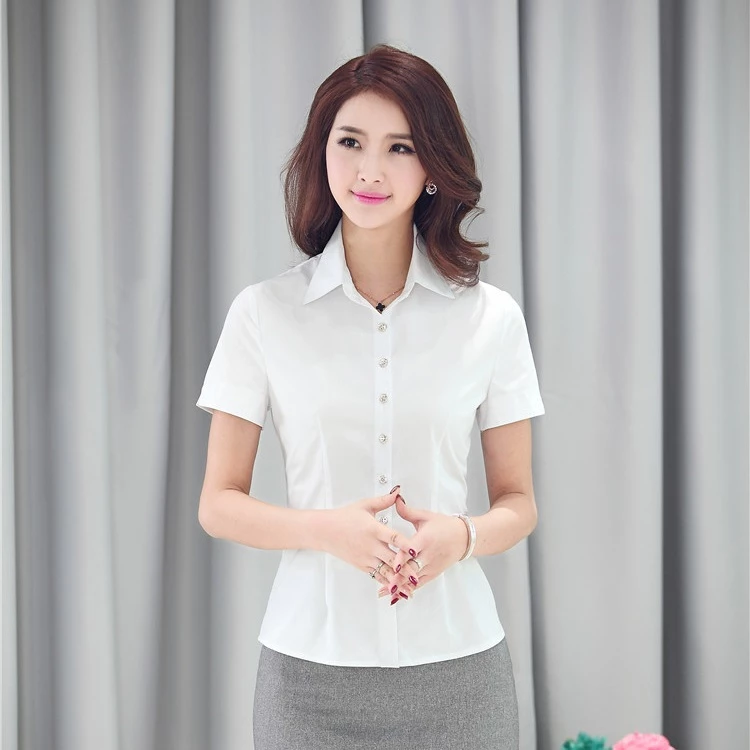 In this article, we will provide 25 stylish white shirts that will make your company's staff look sharp and put-together throughout the workweek. From long-sleeved shirts with timeless collars to lightweight cotton polos perfect for summer months, there is something for everyone! Keep reading for high-end uniform inspiration that will turn any workplace into a polished business environment.
White T-shirt uniform pattern
White T-shirt uniforms are a popular choice for many businesses due to their versatility and timeless look. With the right pattern, your employees can look fashionable yet professional while still adhering to dress code standards. All pieces feature breathable fabrics, allowing your staff to stay cool and comfortable throughout the day.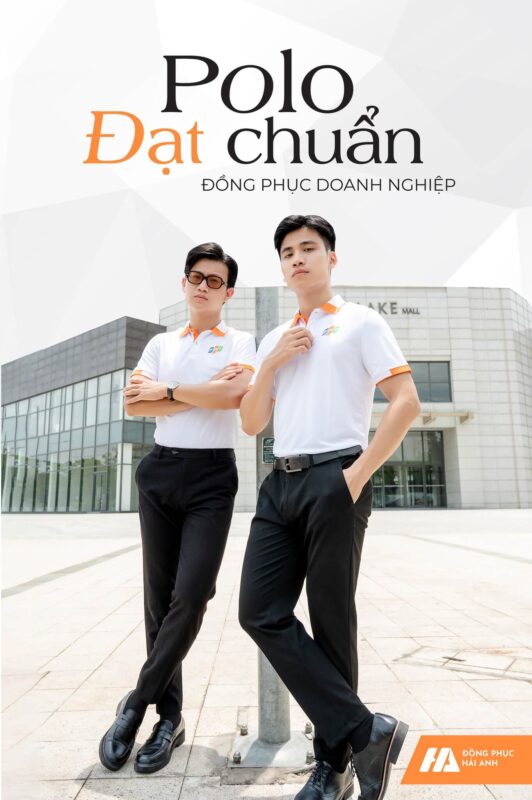 Each shirt also features reinforced seams for added durability and reliable performance wear after wear. With these stylish uniforms, you don't have to sacrifice fashion for function! 
Model of white uniform shirt with collar
When it comes to creating a professional and sophisticated look, the white uniform shirt with a collar is an ideal option. Whether for a corporate event or just a day in the office, this classic piece of clothing will never go out of style. Not only does it provide an air of professionalism, but also helps people stand out from the crowd.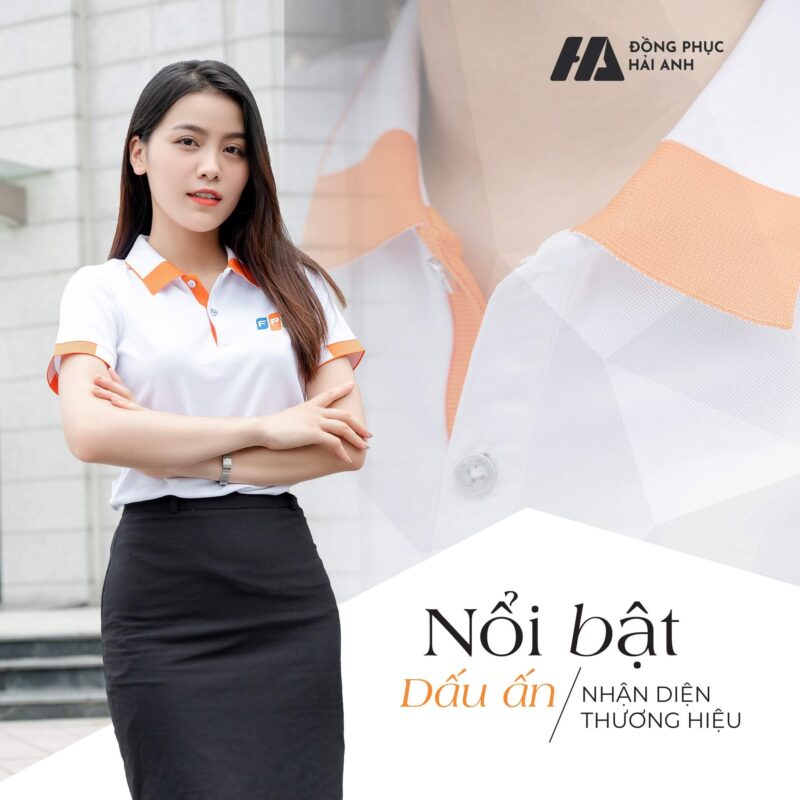 From simple designs that let you show off your personality to bolder pieces that will give you an edge over others, here's everything you need to take your wardrobe up a notch. All these shirts are made using quality materials, so they can be worn with confidence knowing they won't tear or fade easily. With these beautiful options, there's nothing stopping you from looking your absolute best! 
White uniform jacket
White uniform jackets are a must-have for any professional. Whether you're a CEO, doctor, or lawyer, having the right kind of jacket is essential to complete your look and make an impression on your colleagues and clients. With so many options available in terms of style, fabric, and design, finding the perfect white uniform jacket can be overwhelming.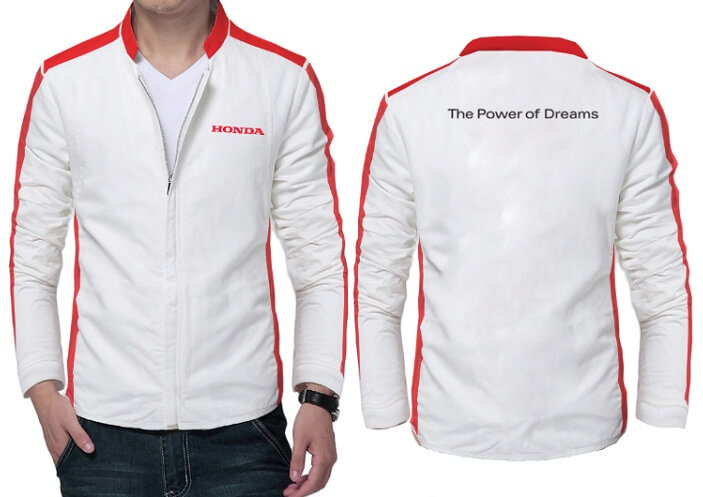 These stylish choices range from lightweight linen blazers to heavier wool overcoats – no matter what kind of look you're going for, there's something here for everyone! So shop our selection today to find the perfect white uniform jacket that will take your office wardrobe to new heights. 
Why are white uniforms popular?
In addition to being stylish and timeless, white uniforms are also incredibly versatile. They can be paired with slacks or skirts for a classic work look or dressed up with jewelry and accessories for an evening out. White is also great for layering – it can be worn over lighter shades like cream or tan for an effortless daytime look.
Furthermore, since it's neutral in color, it pairs easily with other colors like navy blue or black which makes creating different looks easy and hassle-free.
white uniform shirt Never goes out of fashion
When it comes to finding the perfect white uniform shirt, there is no shortage of options available. From high-end designer brands to more budget-friendly options, there is something for everyone. Whether you prefer long-sleeve-collared styles or short-sleeved polo shirts, each type provides an elegant and sophisticated look.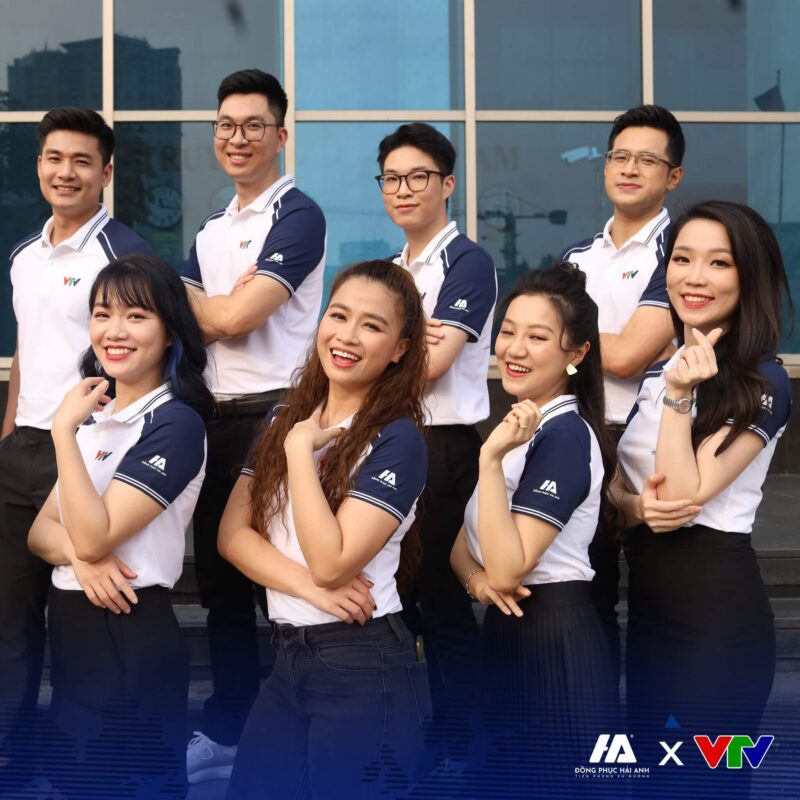 For those looking for something extra special, designer white uniform shirts offer luxurious fabrics and classic designs that are sure to make an impression wherever they are worn.
white uniform shirt Suitable for many ages
White uniform shirts are the perfect wardrobe staple for many age groups. Whether you're in elementary school, high school, or an adult looking for a professional look, white uniform shirts can make any outfit look polished and put together. Not only do they come in a variety of styles and sizes to fit every body type, but they also can be accessorized with different colored skirts or pants for a fun twist on classic staples.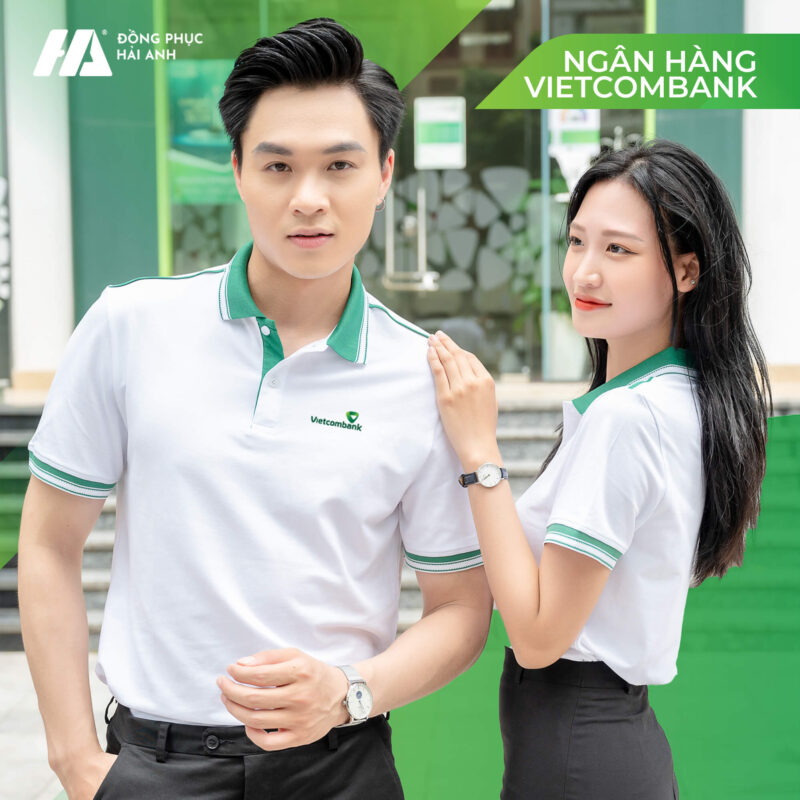 From traditional short-sleeved collared shirts to stylish polo designs with various neckline cuts, these versatile pieces make it easy to create a timeless look that will last through all stages of life. 
Easy to mix clothes with white uniforms
White uniforms remain a professional and clean choice for many businesses. However, the traditional white shirt can be hard to mix with other pieces of clothing. Fortunately, there are plenty of easy-to-mix white uniform shirts that businesses can take advantage of. 
The right white uniform shirt can help employees look their best while also helping them express their own unique style in the workplace. Whether it's pairing a crisp button-down blouse with a pair of jeans or wearing an HaiAnh shirt with comfortable trousers, finding the right mix of pieces will make any outfit look polished and professional.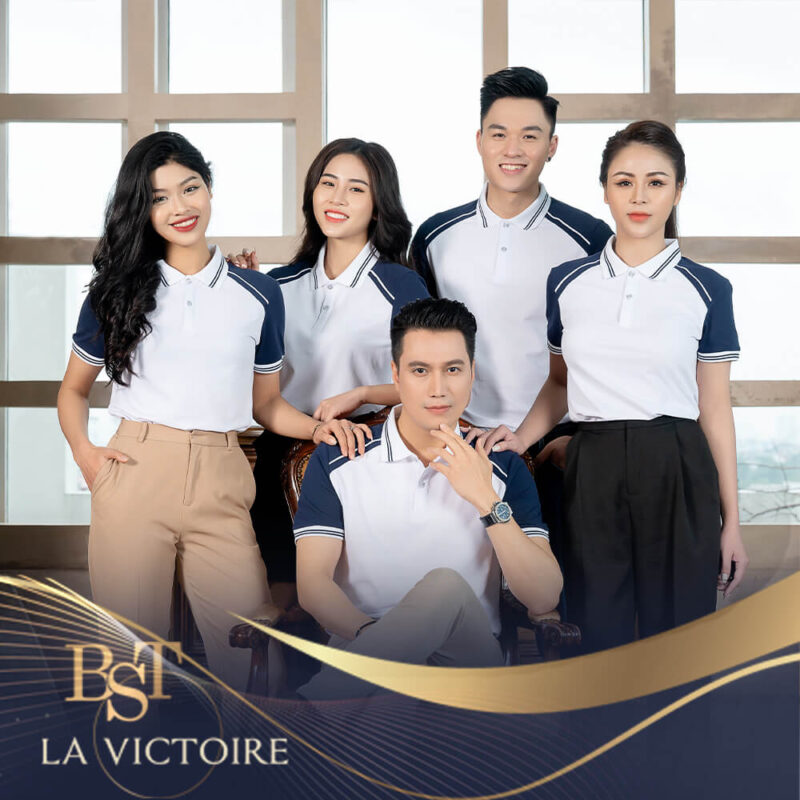 Some popular choices include classic polo shirts, lightweight tunics, and modern dress shirts – all of which come in high-end materials and designs that will last through multiple wears and washes. 
>>> See more: Uniform shirt printing factory | Hanoi high-class uniform t-shirt sewing company
How to wash and bleach white uniforms at home
Start by pre-treating any stubborn stains with a stain remover or detergent, then let it soak for up to 30 minutes before washing. For the washing itself, use cold water on a gentle cycle with laundry detergent specifically designed for whites. To avoid fading or discoloration, avoid using hot water and never mix colors when laundering whites together.
How to wash white uniforms with vinegar
Using vinegar for whites makes the fabric brighter and softer without fading or yellowing, even after multiple pieces of washing. To begin washing your uniform shirts with vinegar, start by adding one cup of white distilled vinegar into the washer during the rinse cycle. This helps remove any soap residue that may remain on the fabric after washing as well as helps dissolve mineral deposits from hard water which can cause discoloration over time.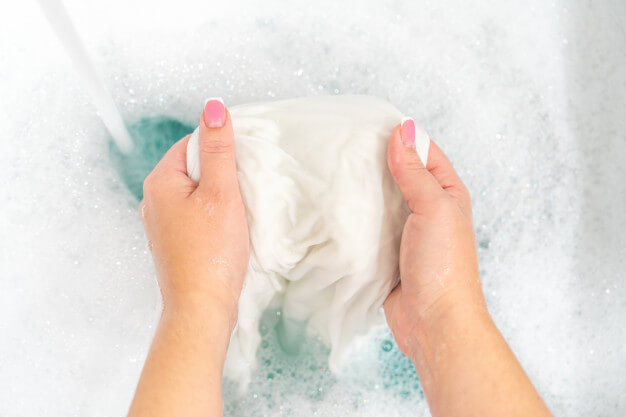 How to bleach white uniforms with OMO Comfort Fragrance oil
The high-end white uniform shirt is a staple part of many professional wardrobes. It's important to keep them looking pristine and bleaching with OMO Comfort Fragrance oil is a great way to achieve this.
Using OMO Comfort Fragrance oil for bleaching your white uniforms is simple, but effective. All you need to do is mix the liquid detergent with water in a bowl or tub and then add the OMO Comfort Fragrance oil. Then place your clothes into the mixture, stirring them around until they are completely covered. Leave it overnight and you'll have bright, fresh-looking whites in no time!
Bleaching with OMO Comfort Fragrance oil can help bring out the brightness and crispness of your white uniform shirts so that you look polished and professional at all times.
Remove stains from white uniforms with lemon juice
Lemon juice is a natural cleaning agent that can effectively remove stains without damaging the delicate fabric. To use it on your white uniform, start by squeezing fresh lemon juice onto the stain and letting it sit for 10 minutes.
Then rinse with cold water and let air dry – the stain should be gone! If there's still some residue left behind, repeat this process until the stain has completely disappeared. With lemon juice as your ally, you'll have no problem keeping those uniforms clean and pristine all year long.
How to wash white uniforms with baking soda
Maintaining the pristine whiteness of your high-end white uniform shirt is essential to look professional and polished in any setting. To keep them sparkling, regular laundering with baking soda will help remove tough stains and restore their original brilliance.
Baking soda has natural cleaning properties that work to gently lift away dirt and grease without the need for harsh chemicals or bleaching agents. For best results, start by pre-soaking the white uniforms in a mixture of warm water and baking soda for at least an hour. This will help loosen up any stubborn stains before you begin washing them.
Once they've been soaked, add a cup of baking soda to a full load of laundry detergent before adding the shirts into the cycle. You may also want to use an additional cup of baking soda directly into the wash if necessary depending on how tough the stains are.
Bleaching uniforms with toothpaste
For those looking to give their high-end white uniform shirts a brilliant, professional look, bleaching them with toothpaste may be the perfect solution. Toothpaste is an inexpensive, accessible product and can be used to whiten whites without the use of harsh chemicals or expensive laundry aids. Using this method, shirts can be brightened up in a matter of minutes for a fraction of the cost.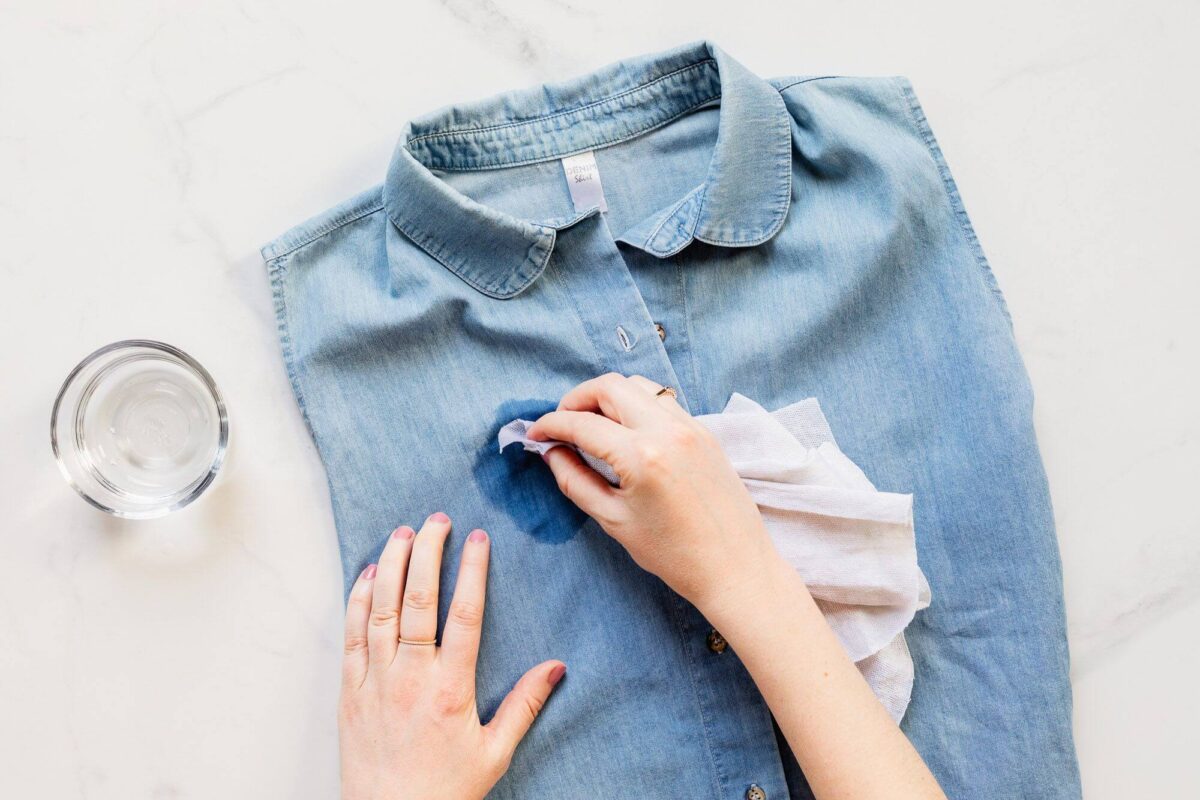 Toothpaste works as an effective bleaching agent by containing ingredients such as hydrogen peroxide and baking soda. These components are abrasive enough to remove stains while also gentle enough not to damage fabrics. Furthermore, they won't discolor uniforms as other harsher bleaches can do. With just a few simple steps and some common household products, uniforms will be sparkling like new in no time at all!
>>> See more: 300+ The most powerful, impressive, and professional black uniform
Where can I order a prestigious and good price for white uniforms?
Finding a great place to order a prestigious and good price for white uniforms isn't difficult if you know where to look. Hai Anh's uniform is the best choice. Hai Anh's products are high-quality and affordable.
Source: https://dongphuchaianh.vn/