Design your own custom polo shirts in a few easy steps
Design your own polo shirts in minutes using our easy step-by-step process. Whether you're a fashionista looking for a unique addition to your wardrobe, or just need some new clothes for work, we've got you covered.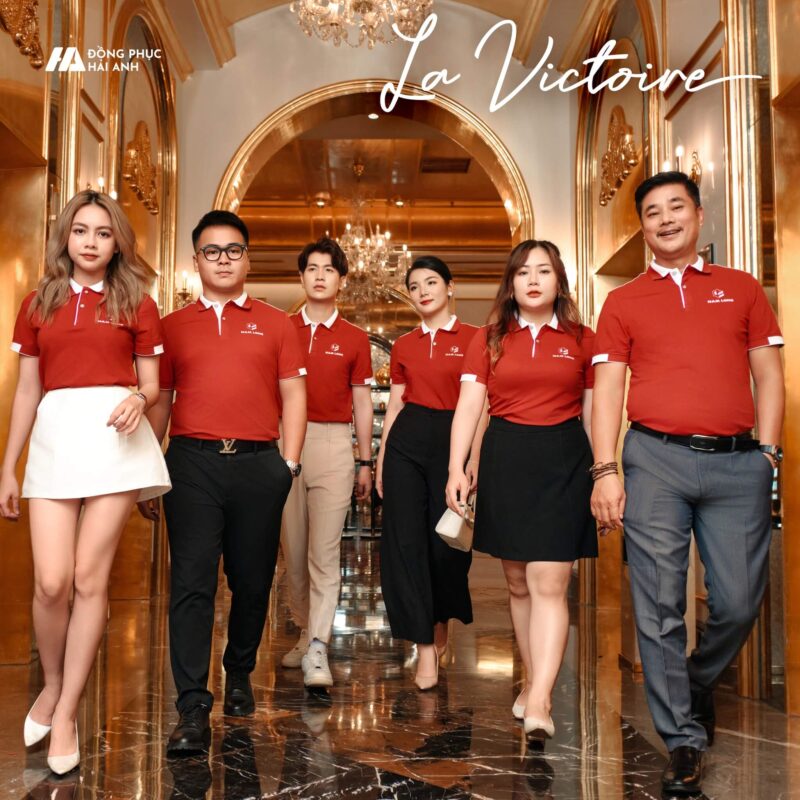 Our custom-printed polo shirts are suitable for a variety of uses from corporate uniforms to sports shirts, tennis uniforms or promotional apparel. Our polos are available in a range of sizes and colours, plus we can print or embroider your logo or design onto the garment. Our printing experts will ensure that your design looks great on the shirt, with options for single or multiple colour printouts. We also provide sublimation printing for a vivid, full-colour finish.
Available in men's, ladies and kids' sizes, we have the perfect fit for anyone wanting top-quality printed polo shirts. Our polo shirts are made from high-quality materials and are designed to last. Whether you're looking for a casual look, or something more professional, we have the right shirt for you. Our printing services give you the freedom to design your own customised polo shirt, with no minimum order quantity. Choose from a range of colours, sizes and styles to create the perfect look for yourself. With our quick turnaround times, you can be sure that your printed polo shirt will arrive when you need it. Get creative and show off your style with our customised polo shirts!
Plus, our digital sublimation printing delivers a much more detailed result than embroidered polo shirts or screen-printed shirts. With digital sublimation printing, your logo and design can be printed in any colour combination with the highest level of detail. The result is an incredibly vibrant, detailed shirt that is sure to stand out from the crowd.Our digital sublimation process also ensures that your logo will remain colourfast, so you don't have to worry about fading or cracking over time. The colours won't run or fade and the fabric won't shrink or stretch, even after many pieces of washing. This makes it perfect for long-term, high-traffic use. Not only does digital sublimation printing look better, but it lasts longer too!Finally, digital sublimation printing is incredibly cost-effective. It's much more affordable than traditional embroidery or screen printing and there are no setup costs. You can order as few or as many shirts as you need, so you don't have to worry about purchasing a minimum
Office UNIFORM design in short-sleeved Polo T-Shirt for HaiAnh Company
There is no doubt that a good office uniform can make a statement. HaiAnh Company chose to go with a polo shirt style for their employees, and it looks great. The short-sleeved shirt is stylish and comfortable, and the company has definitely taken advantage of the versatile style. Employees will feel confident and polished when wearing this outfit, which will help them stand out from the competition.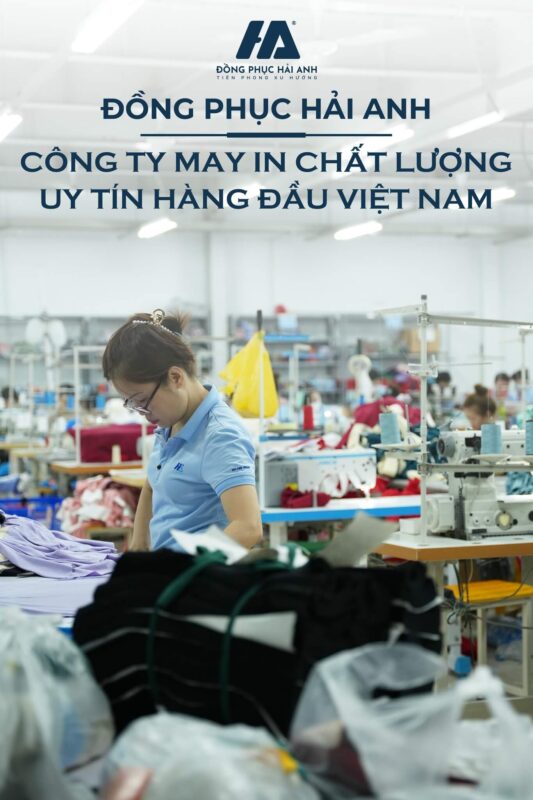 The shirt can be dressed up with a blazer and trousers, or it can be kept casual with jeans and loafers. The ability to adapt the look to different situations is a great bonus for employees, and it helps them feel professional no matter the occasion.
The company also chose to add a logo to the shirts, which adds an extra touch of professionalism and makes them instantly recognizable. It's a great way to show unity and pride in the workplace and creates a sense of belonging among employees. This can help motivate them to work harder and perform better, knowing that they are part of something larger.
Overall, HaiAnh Company made the right choice in selecting polo shirts as their official uniforms. Not only do they look sharp and professional, but they also give employees the flexibility to adjust their looks depending on the situation. The addition of the logo adds a special touch and helps foster a sense of pride and unity among employees. All in all, it's a winning combination.
>> See More: Polo Shirt Uniforms: How to Choose the Right Style and affordably
>> See More: 25+ Beautiful and professional high-end white uniform shirt
Custom Polo Shirts
Not only are custom polo shirts a great way to show your team spirit, but they're also perfect for special occasions. Whether you're looking for a unique gift for a friend or need something to wear to an event, custom polos are the perfect option.
Create a cohesive look while promoting your business with personalized polos – choose from a range of sizes and styles. With our embroidery service, you can put your logo or message on all of your polos. This is the perfect way to stay stylish while advertising your business. We also have a wide selection of colours, so you can find the perfect shade to match your brand. With personalized polos, you can create a professional look for your employees and make sure everyone looks as unified and put together as possible. Plus, you can be sure that your logo will last thanks to our high-quality embroidery process. Invest in personalized polos today and give your business a cohesive and professional look.